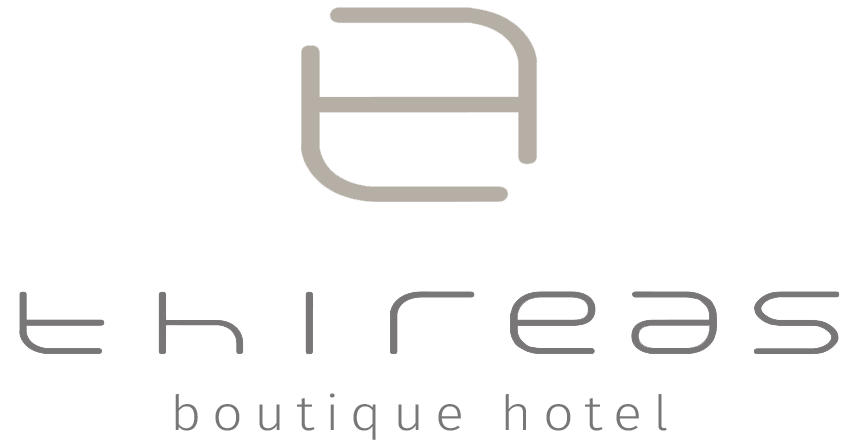 About Us
Perched on the unique caldera cliffs of Santorini, facing the volcano and surrounded by the serene Aegean Sea, Thireas Boutique Hotel brings a fresh relaxed touch to the mystifying experience of visiting Santorini.
Location
Set in Fira, the capital town of the island, the boutique hotel is at a walking distance from the lively traditional roads of the town centre, but in a quiet privileged area which offers one of the best views of the island.
RELAX, REFRESH, REVIVE…
The spacious rooms and suites are decorated with unpretentious elegance, while they are equipped with everything necessary to meet the needs of a modern-day traveler, ensuring a relaxed and unforgettable stay.
Each private balcony is designed to provide an unobstructed view to the sea, the caldera and the volcano, making it possible for every guest not only to gaze at the amazing scenery, but to feel like being a part of it.
Address: Fira, Santorini, GR 84700, Cyclades, Greece
Email: info@hotelthireas.gr
Phone: +30 22860 25292
Fax: +30 22860 27084
Website: www.hotel.hotelthireas.gr